1 CC PACKAGE COLOR CHANGES
-Wednesday, 23 November 2022
Effective November 2022, all 1 cc. package orders of Multi-Purpose Synthetic Grease with Syncolon® (PTFE) and Silicone Lubricating Grease with Syncolon® (PTFE) (Part Numbers: 82340, 82340/00, and 92000) will feature new packaging materials that will alter the visual appearance of the product. The result will show as a smokey color as opposed to the previous clear appearance.
A photo comparison is featured below: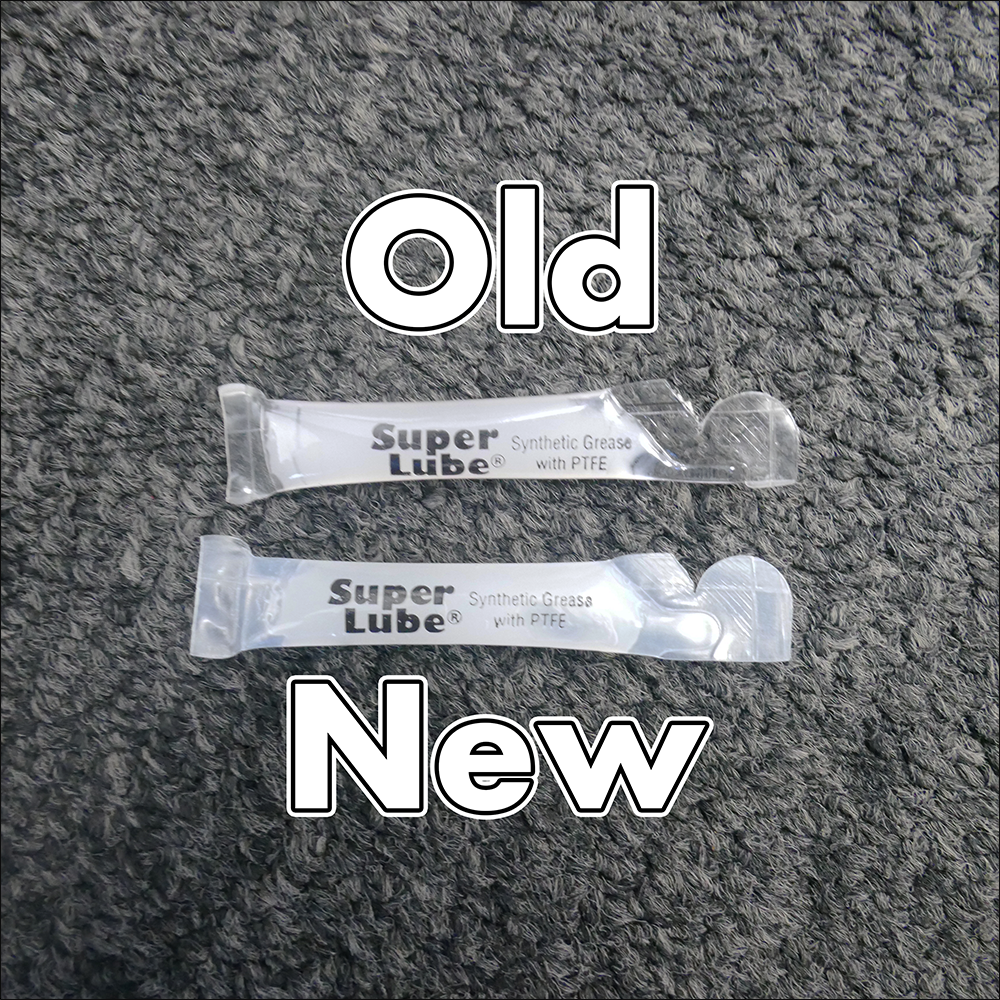 There is no change to the products integrity and performance.