Corporate News
Updates from Super-Lube's corporate headquarters.
We will be closed on Thursday and Friday, November 22nd and 23rd for the Thanksgiving holiday. Our office will reopen on Monday, November 26th. Any orders placed during this time will be shipped on Monday, November 26th. We would like to wish...
next...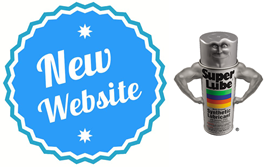 Super Lube® is proud to unveil our new website, which comes with new features, tweaks and changes to make sure that our customers have the best experience possible. Here are some tips that will help you navigate throughout our page. Products...
next...