Company
Mission Statement
Synco Chemical Corporation's goal is to provide quality lubricants with the best service to our customers at the most economical price.
Synco Chemical Corporation
Synco Chemical Corporation is a privately held manufacturing company founded in 1980 in Bohemia, New York. Early on, the company pioneered the development of synthetic fiber optic cable filling compounds and supplied all major telecommunication companies around the world as demand for this type of product increased.
Along the way, Synco improved on its original product and developed Super Lube®, a line of premium synthetic lubricants. Designed for an endless array of applications, Super Lube® synthetic Greases and Oils are clean, food grade lubricants marketed to consumer and industrial customers in over 45 countries around the world.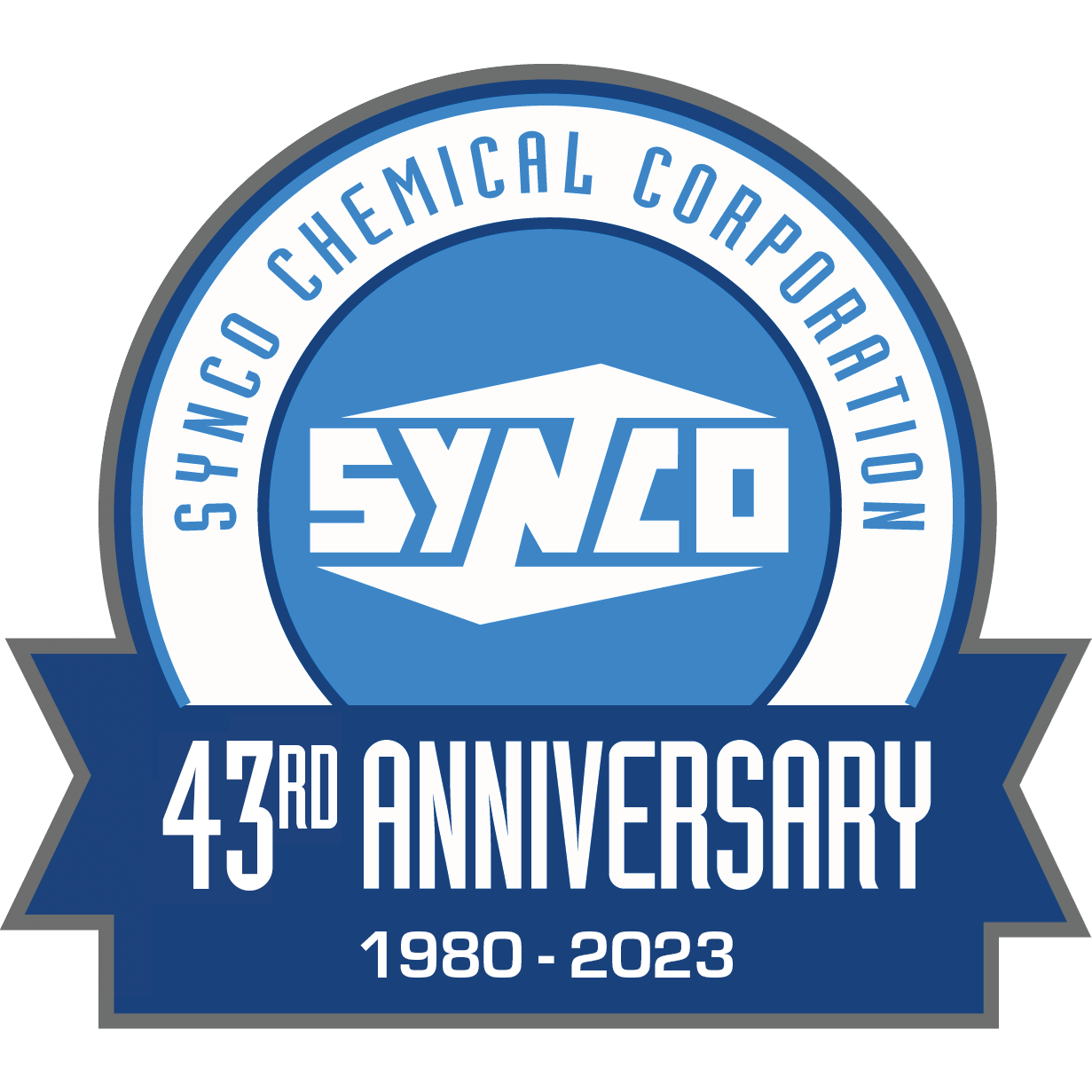 Commitment to Quality
The Management of Synco Chemical Corporation believes that quality values must be applied at every level of the organization. Our approach to quality values is encouragement, education and training of our employees in order to motivate them, provide them with knowledge and the necessary tools to implement our quality philosophy.
We are committed to providing our customers with quality synthetic lubricating greases and oils in accordance to ISO 9001:2015 standards. We continuously improve our processes by which we provide our products and services to better serve our customers.
"Quality is the number one priority at Synco. It is inbred in all of us and required by our customers. It is evident across all areas of operation, from production and customer service to our R&D for the continuous improvement of our formulations." – Sal A. Randisi Sr., President/CEO
Commitment to our Employees
Synco Chemical Corporation believes that a company's greatest asset is its employees. Our company has retained most of its original employees and has never had a layoff, with the average tenure being over 7 years.
Founders, President Sal Randisi Sr. and his wife, Treasurer Hilda Randisi, have never thought about moving the company from its 18,000-square foot Bohemia, New York headquarters to a lower operating cost geographical area. "The majority of our people have been with us for years. They have family on Long Island and we would never think to ask them to uproot their lives" - Sal A. Randisi Sr., President/CEO
That family attitude is one of the major contributing factors to the company's success. The fact that the owners are partners both in business and in life, has created a feeling of family and camaraderie that permeates throughout the organization. The company's staff mirrors the growing diversity of our nation with several ethnicities represented. The glass ceiling is non-evident with women in many top managerial positions, from plant manager to supervisor of quality control.
Super Lube® and the Environment
Super Lube® Greases, Oils and Aerosols are registered with NSF and are rated H1 for incidental food contact. This allows Super Lube® to be used in federally inspected meat and poultry plants. Super Lube® Greases and Oils are environmentally friendly.
There is no ozone depleting chlorinated solvent or CFCs in Super Lube® Aerosols. The solvent carrier is Heptane. After Super Lube® Multi-Purpose Lubricant is sprayed onto a surface; the Heptane quickly evaporates, leaving a long-lasting coating of Super Lube® Grease.
Super Lube® Grease and Oil products do not contain any hazardous ingredients or possess any of the characteristics that would render them hazardous for disposal. Super Lube® should be disposed of in accordance with federal, state and local regulations.