Food & Beverage
Super Lube® - The Clean Choice
In the food industry, cleanliness is key. Synco Chemical Corporation is dedicated to providing our customers with products that will not only keep their equipment operating at their very best, but products that will also keep their workspace clean and safe to use.
Our line of NSF Rated H1 products exists to keep contamination risks as low as possible.
NSF International
NSF International, originally the National Sanitation Foundation, is an American product testing, inspection and certification organization that serves more than 150 countries. The goal of NSF International is to standardize sanitation and food safety requirements globally, and NSF International is one of the most respected certification organizations worldwide.

The Difference Between H1, H2, and H3 Certifications
There are three different Food Grade Lubricant classifications granted by NSF: H1, H2, and H3.
H1 Lubricants:

Can be used in applications where incidental food contact may occur.
"Food Grade Lubricants" typically refer to H1.
Nearly all NSF Certified Super Lube® products are H1 Certified.
H2 Lubricants:

Can be used in food-processing facilities for applications with no possibility of contact with food whatsoever.
H3 Lubricants:

May only contain edible oils that satisfy specific FDA guidelines
H3 lubricants are most often used to clean and prevent rust on trolleys, hooks and other such equipment.
One Lubricant for Food and Non-Food Applications
Lubricant Manufacturers are challenged to formulate a quality product to meet the Food approved lubricant requirements while performing well in lubricant approved applications.
Synco Chemical Corporation has developed a formula for our products that meets and exceeds NSF guidelines while still providing a long-lasting, durable product.
A complete list of our NSF Approved products can be found here on NSF International's website.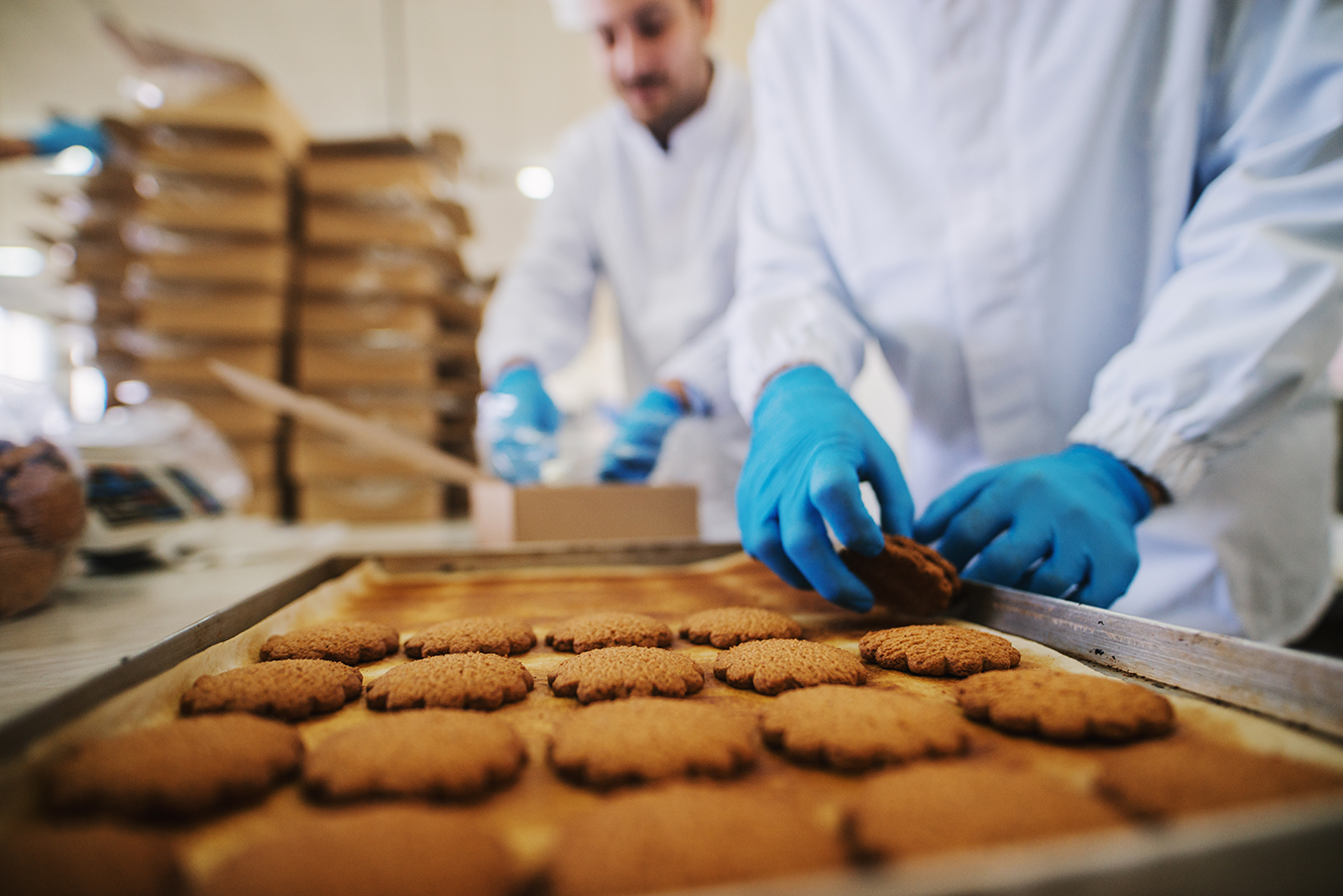 What Does a Kosher Certification Mean?
Kosher is a Hebrew word that means fit, proper or correct.
Kosher Certification means that a product adheres to Jewish religious dietary law, which include cleanliness, purity and quality in the manufacturing process.
In addition to being a signifier that the product was created responsibly, a Kosher Certified product can be used in conjunction with other Kosher products without violating any religious codes, increasing the versatility of its application.
A complete list of Kosher Certified Super Lube® products can be found here.
Additional Documents
Some Uses in the Food & Beverage Industry
Bakers
Bottle Conveyor
Brewers
Canning Lines
Dairies
Filling Machines
Meat Processing
Packing Lines