SYNTHETIC GEAR OIL RETURNS
-Wednesday, 19 April 2023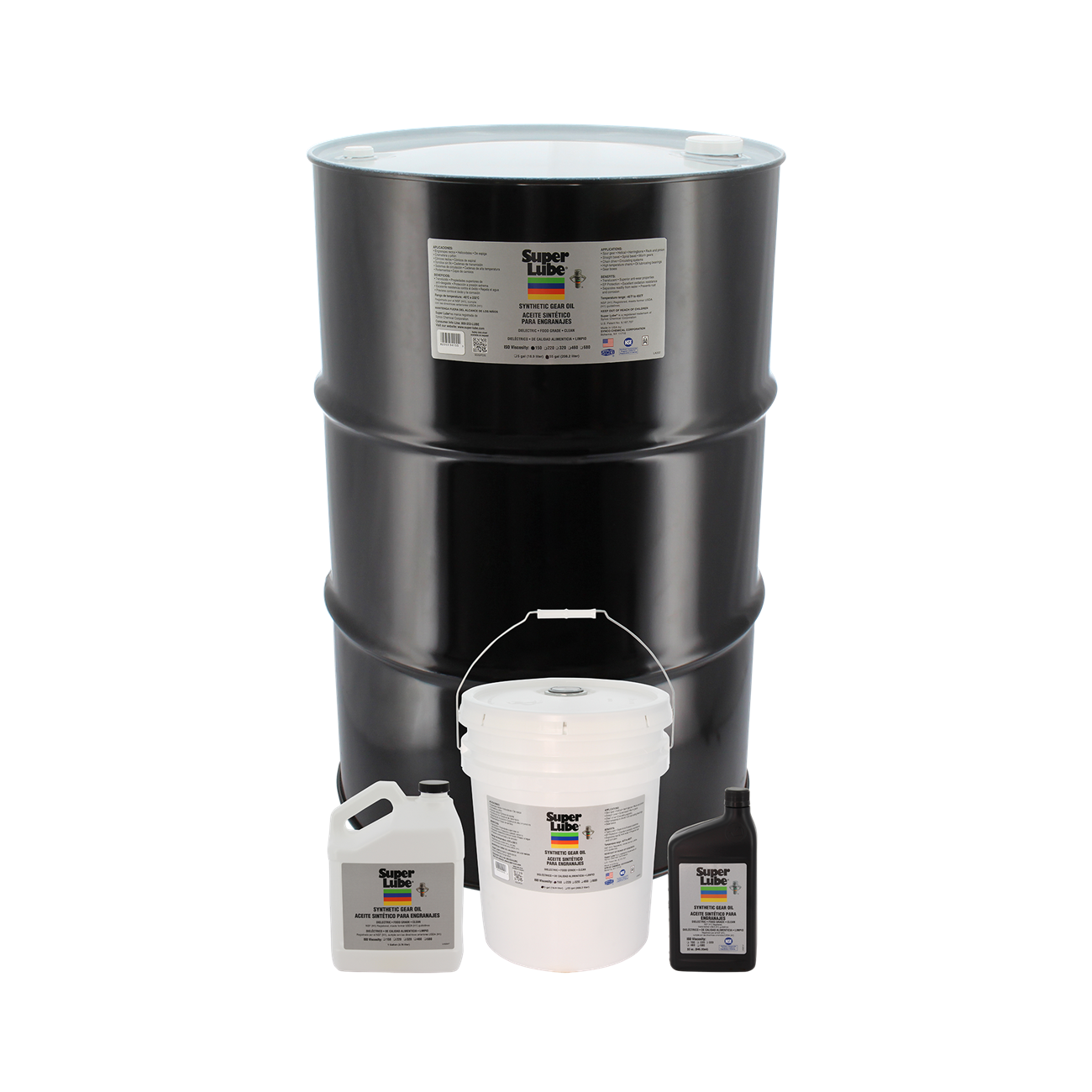 Super Lube® Synthetic Gear Oil Returns!
Due to supply chain shortages and product revisions, we have been temporarily unable to provide customers with select varieties of our Synthetic Gear Oil. We have worked hard to ensure that we are able once again to provide our customers with the lubricant that they know and trust.
We are happy to announce that our Synthetic Gear Oil has returned with a new and improved formulation, perfect to use on a wide variety of gears!
Synthetic Gear Oil is available in all viscosities of ISO 150, 220, 320, 460, and 680 in the following sizes: 1 Quart Bottles, 1 Gallon Bottles, 5 Gallon Pails, and 55 Gallon Drums.
1 Quart Bottles are available for purchase on our website, and all other varieties are available by contacting our team.
Additional Product Info
Super Lube® Synthetic Gear Oil is a clean, translucent oil with superior anti-wear and extreme pressure properties, suitable for lubricating: Spur, Helical, Herringbone, Rack and Pinion, Straight and Spiral Bevel, and Worm Gears. Excellent oxidation resistance, rust and corrosion protection and the ability to readily separate from water, make it ideally suited for Chain Drives, Worm Gears and Gear Boxes.
Super Lube® Synthetic Gear Oil has a temperature range of -40°F to 450°F (-40°C to 232°C). This product is dielectric and food grade.