Grommet Lube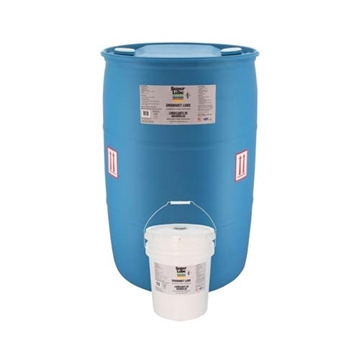 Super Lube® Grommet Lube is a rubber insertion lubricant that will assist in the attachment and insertion of rubber and soft plastic parts where there is a tight fit. Grommet Lube is an aqueous polymeric solution that is non-flammable and has a wide operating temperature range from -15°F to 220°F (-26°C to 104°C).
Super Lube® Grommet Lube has a low coefficient of friction and dries clean offering superior temporary lubrication. It will not leave any residue ensuring the part will function according to the original specification.
Super Lube® Grommet Lube is compatible with most plastics and rubbers. See Compatibility Chart under Technical Resources for further details.
Grommet Lube
| IMAGE | MFG# | DESCRIPTION | PACK SIZE | PRODUCT |
| --- | --- | --- | --- | --- |
| | 81050 | Pail | 5 gal. | |
| IMAGE | MFG# | DESCRIPTION | PACK SIZE | PRODUCT |
| --- | --- | --- | --- | --- |
| | 81055 | Drum | 55 gal. | |