HOW DO OPERATING SPEEDS AFFECT THE VISCOSITY OF SUPER LUBE®?
-Friday, 24 April 2020
In general, thick oils are best for slow operating speeds and thin oils for high-speed applications. Super Lube® is a thixotropic material. This means it will thin at the point of shear as operating speeds increase in order to maintain the most effective and efficient film thickness and then return to its original viscosity as the operating speeds are reduced.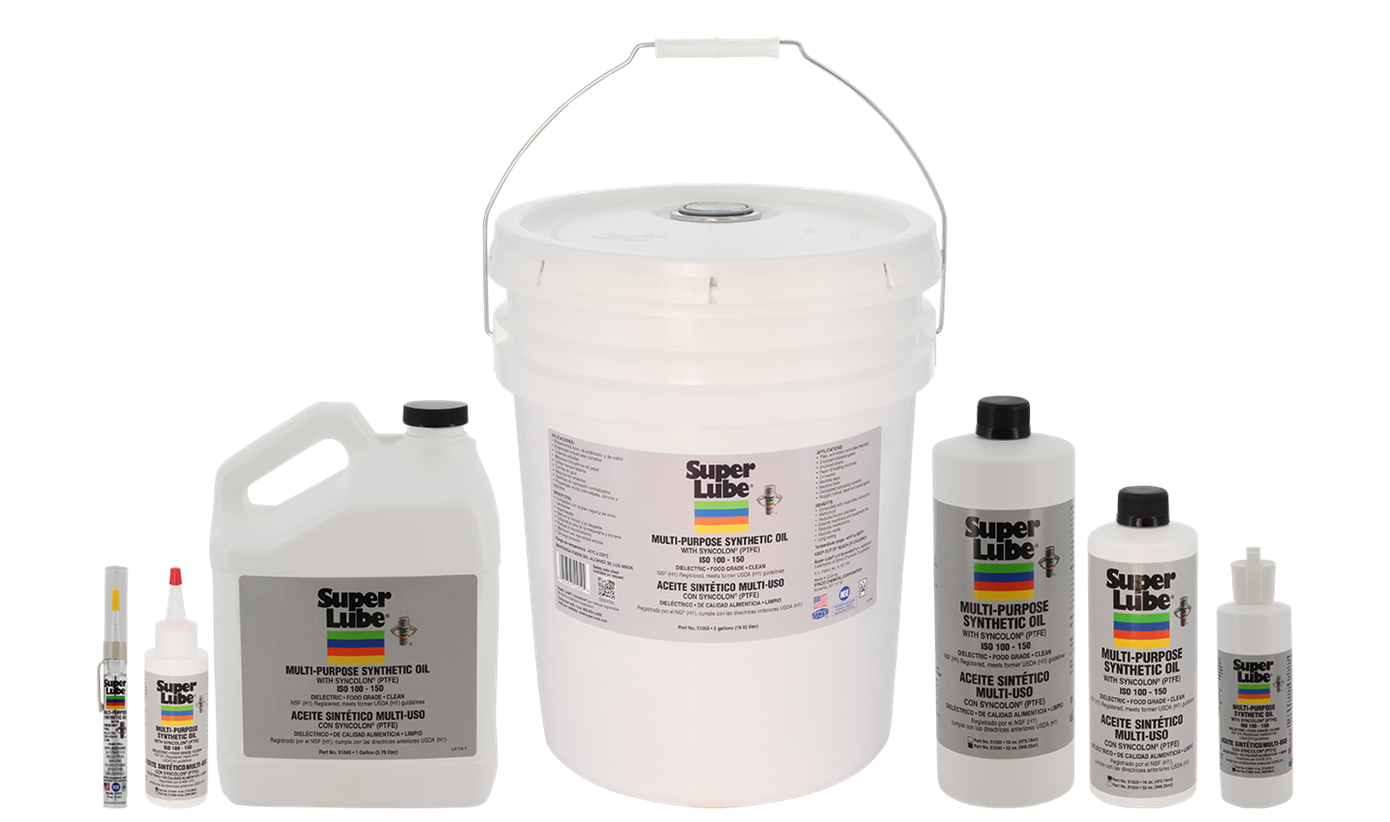 Super Lube® Oils are available in a wide range of viscosities to ensure that you are covered no matter the application. If you have any questions as to what oil would suit your application best, click here to ask our expert!