SUPER LUBE® IN PRINT
-Monday, 12 August 2019
The industry leader in mobile climate control devices featured Super Lube® Anti-Corrosion & Connector Gel in its quarterly publication.
Founded in 1938, the company created its first mobile refrigerator for a trailer to transport fresh goods to the market. Today, they produce many different climate control products from refrigerated trailers to mobile rail and marine freezers. They have 10 production factories in 7 countries with over 3,000 talented employees.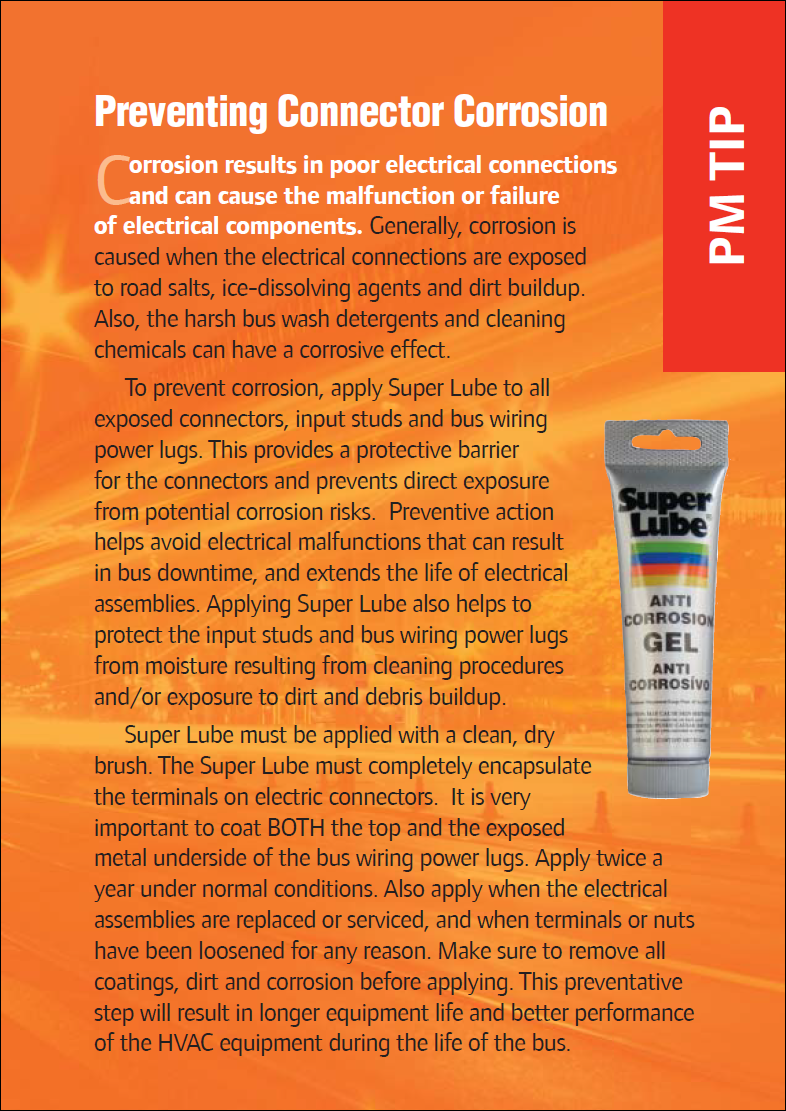 Working electrical connections are imperative in this industry. Corrosion, caused by road salts and dirt buildup, results in poor connections and can cause malfunction or failure of electrical components and ruin the precious cargo in transit. To prevent corrosion, apply Super Lube® to all exposed connectors, input studs, and wiring power lugs. This provides a tough protective barrier for the connectors and prevents corrosion.
Preventative maintenance is essential to ensure maximum fleet efficiency.