Super Lube® Spanish Technical Data Sheets
-Wednesday, 22 June 2022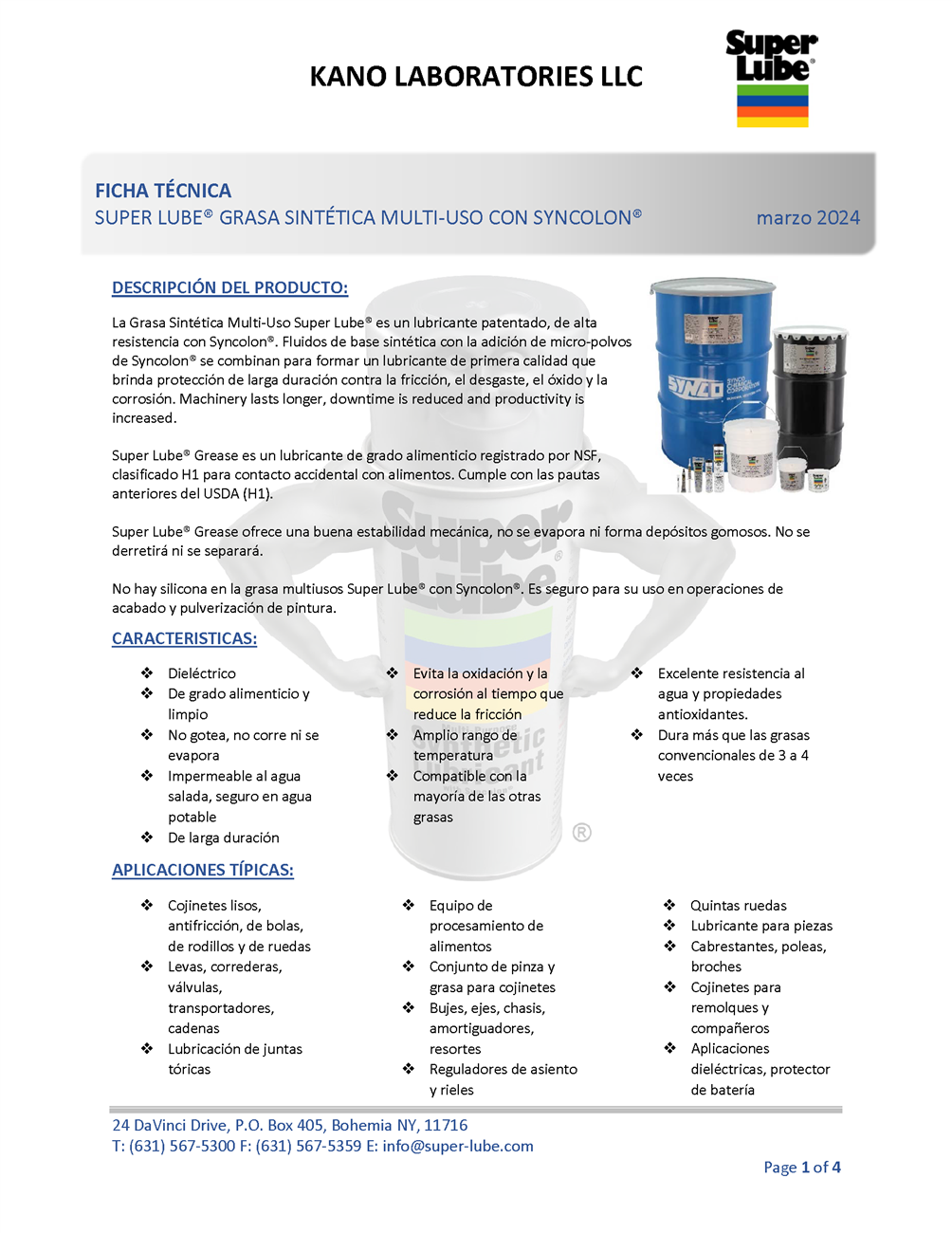 We have recently updated our Technical Data Sheets! Our TDS files are now available in Spanish for our users all around the world. These files contain product descriptions, features, benefits, and a bevy of technical specifications. This information helps users to make a more educated decision to ensure they get the best Super Lube® product for their project!
View our complete offering of Super Lube® Technical Data Sheets here. For all of your lubrication needs, explore our full website.
If it slides, rolls, swivels or squeaks, Super Lube® it!