THE NEW AND IMPROVED SUPER LUBE® WEBSITE
-Wednesday, 07 November 2018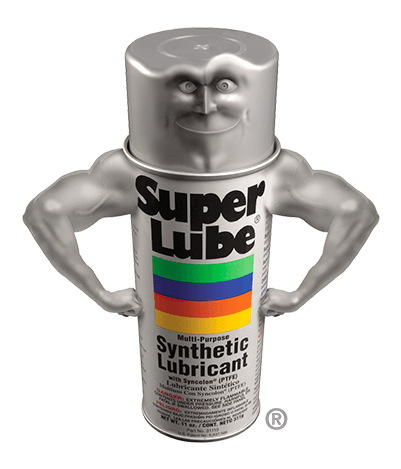 Super Lube® is proud to unveil our new website, which comes with new features, tweaks and changes to make sure that our customers have the best experience possible. Here are some tips that will help you navigate throughout our page.  
Products
Our Products section has been rebuilt from the ground up to ensure that any and all pertinent information related to each product can be found on each product page. From there, available products can be added directly to your shopping cart, making the checkout process a breeze. You can now also search by part number to find all information and to add to your shopping cart. 
Distributors
On our Distributors page, a list of both domestic and international distributors can be found, sorted both by territory and name.
Industries
On our Industries page, we have listed a wide variety of industries and ways in which products can be used.
Technical Resources
Under Technical Resources is where you will find the technical data about our products, Frequently Asked Questions, compatibility charts, endorsements from other companies, and more. If you want to know more about Super Lube® and our products, this is the place to go.
News
When we have an update about our company, a new product or a modification to an existing product, we will make sure to let you know under the News tab. We also have videos about our products, and blog posts featuring unique ways that Super Lube® can be used.
Ask the Expert
If you have a question about our products, feel free to click on Ask the Expert. Fill out the attached form, and we will be sure to follow up and help you find the solution that works best for you and your problem.
About Us
In the About Us section, you can read more about our company's history and find out about what Synco Chemical Corporation is today.
Contact Us
At Synco Chemical Corporation, we pride ourselves on our desire to grow. If you have any comments, questions, or concerns, please visit our Contact Us page and let us know how we can help you best.
If you have any questions about navigating our updated website, please call us at 631-567-5300 or e-mail us at info@super-lube.com.