Industrial
Super Lube® - The Serious Choice for Industrial Applications
In the factory, there's nothing more important than making sure that your equipment is up and running. With quality lubricants from Super Lube®, you don't have to worry about any downtime or machinery failures. We make sure that you are able to get the job done without any problems.
At Super Lube®, we can help you or your team identify exactly what lubricants will meet your factory's needs and save you time and money. Your work is important. Let us help you take care of it.

Super Lube® Meets All Your Industrial Needs
Super Lube® offers a product line full of high-performance industrial greases. Super Lube® comes in Multi-Purpose, Silicone Dielectric, Extreme Pressure (EP) varieties and more, all of which perform better than conventional greases. Many Super Lube® products contain Syncolon®.
All surfaces have microscopic irregularities, which create friction when rubbed against each other. The introduction of Syncolon® into these irregularities smoothes out the surfaces and offers a long-term solid lubricating compound which enhances the base oil, reducing the wear and sticking that friction causes. The micron-sized particles of Syncolon® in Super Lube® are carried to these surface irregularities by the base lubricant and are ironed into place by the action of the two moving surfaces. A proprietary process keeps the Syncolon® particles dispersed in the base lubricant assuring a continual replenishment of Syncolon® to the surface irregularities.
Super Lube® greases meet NSF H1 requirements for incidental food contact and are Kosher certified. This means that they can be used in Food and Beverage industrial plants with no issue. For more information on Super Lube®'s use with food and beverages, please visit our Food & Beverage page.
Super Lube® in Action
A manufacturer of linear bearing assemblies was experiencing an unacceptable quantity of premature failures of their precision bearings. It was determined that the failures were due to lack of proper lubrication, not the quality of the product.
Since the bearings were only supplied with a protective coating to prevent rusting prior to installation, the lubricant type, quality and quantity was left to the installer.
In order to maintain the corporate quality image, it was decided to "factory apply" a high-quality lubricant to the bearing assemblies and take the potential cause for failure away from the installer.
After extensive testing, which included a "see into" bearing assembly that allowed the engineers to actually see the effectiveness of the lubricant under test, Super Lube® Multi-Purpose Synthetic Grease with Syncolon® was chosen. It was selected because it stayed in continuous contact with the balls as they moved along the bearing shaft. It did not separate, dry out, or leak out of the seals.
The Super Lube® worked so well that the manufacturer not only applies it as a factory fill, but also offers it under a private label version for their aftermarket customer requirements.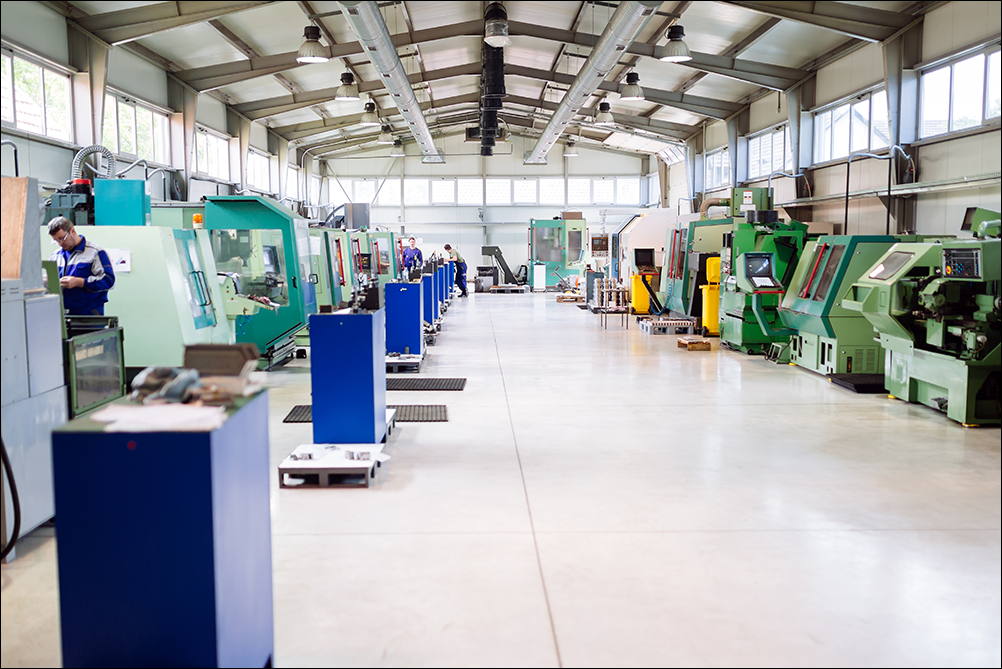 We Can Answer Your Questions
Do you have questions? Are you unsure which product would work best for any given application? No worries. We can recommend the best lubricant for your specific need. No matter what problems you may face, Super Lube® is there to help. Click here to ask our lubrication experts a question about your equipment. We can also be reached on Facebook, Twitter, Instagram, YouTube, and LinkedIn.
Additional Documents
Some Uses for Super Lube®
Clean Room
Compressors
Conveyors
Gear Boxes
Hydraulic Systems
Injection Molding
Milling Machines
Mining Equipment
Oil Drilling
Pharmaceutical
Printing Presses
Robotics