SUPERPULL & GROMMET LUBE CHANGES
-Tuesday, 06 November 2018
Effective April 2018, all orders shipped of Super Lube® Grommet Lube (Part Numbers: 81050 and 81055), and all orders of Super Lube® SuperPull Electrical / Fiber Optic Pulling Compound (Part Numbers: 80320, 80010 and 80050), will no longer have the orange die added to the formulation. The result will be a compound that is now translucent clear.
Other than color, there is no change to the products integrity and performance.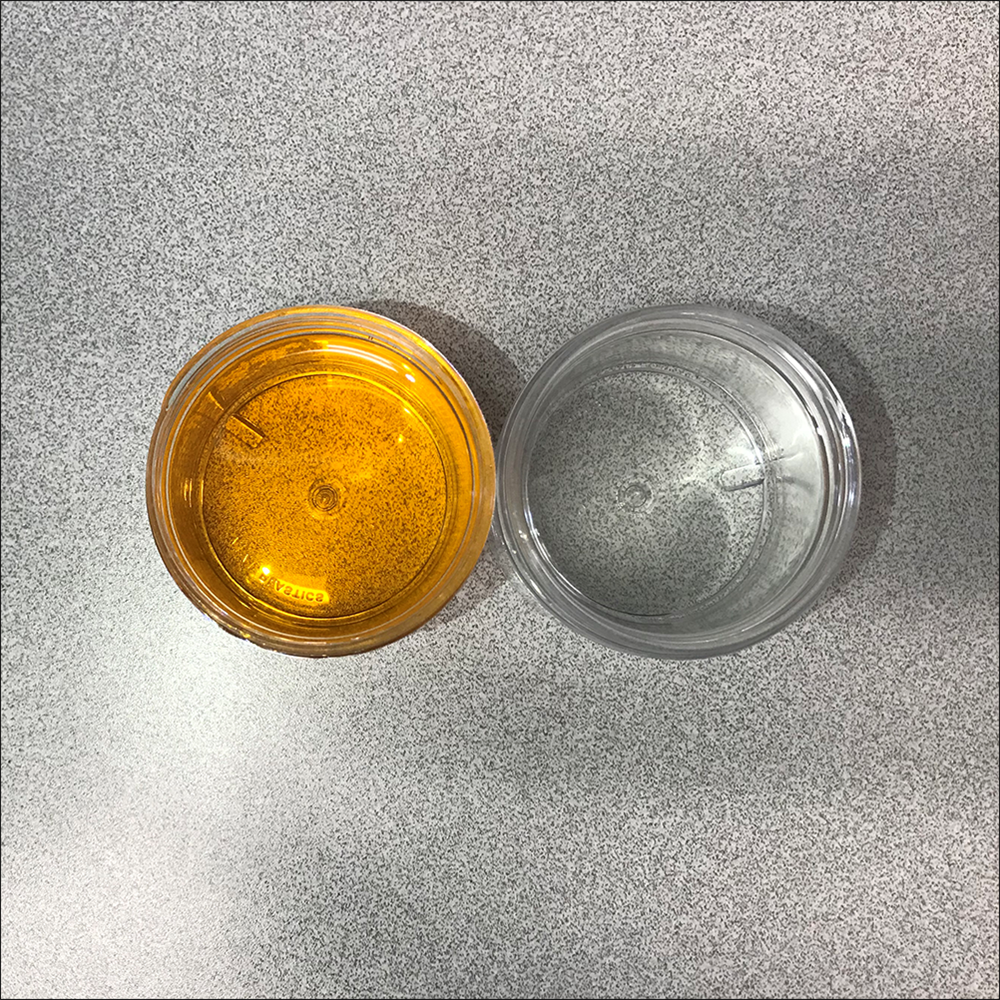 A comparison of our old formulation (left) and our new formulation (right).